Thomas Scheck
Photography
Freezing time since childhood
Ich bin Thomas, leidenschaftlicher Fotograf, der von der Kunst der Fotografie fasziniert ist, seit ich ein kleiner Junge war. Von meinem ersten Klick an entdeckte ich ein magisches Portal, um Momente einzufrieren und visuelle Geschichten zu erschaffen, die einen bleibenden Eindruck hinterlassen.
Mit dem Blick eines Künstlers und einer Prise Fernweh habe ich mich darauf spezialisiert, die Essenz unvergesslicher Momente einzufangen. Von atemberaubenden Landschaften bis hin zu intimen Porträts versuche ich, über gewöhnliche Bilder hinauszugehen und Emotionen hervorzurufen, die im Herzen des Betrachters bleiben.
Wenn ich nicht in die faszinierende Welt der Fotografie eintauche, erkunde ich gerade versteckte Ecken der Welt.
Wenn Du einen Fotografen suchst, der flüchtige Momente in zeitlose Kunst verwandeln möchte, lass uns Kontakt aufnehmen. Gestalte gemeinsam mit mir Erzählungen, die über das Gewöhnliche hinausgehen.
I'm Thomas, a passionate photographer who has been mesmerized by the art of photography since I was knee-high. From my first click, I discovered a magical portal to freeze moments and craft visual stories that leave a lasting impression.
With an artist's eye and a touch of wanderlust, I specialize in capturing the essence of unforgettable moments. From breathtaking landscapes to intimate portraits, I strive to transcend ordinary frames and evoke emotions that linger in the hearts of viewers.
When I'm not immersed in the captivating world of photography, you'll find me exploring hidden corners of the world.
If you're seeking a photographer who wants to turn fleeting moments into timeless masterpieces, let's connect. Join me in shaping narratives that transcend the ordinary and embrace the extraordinary.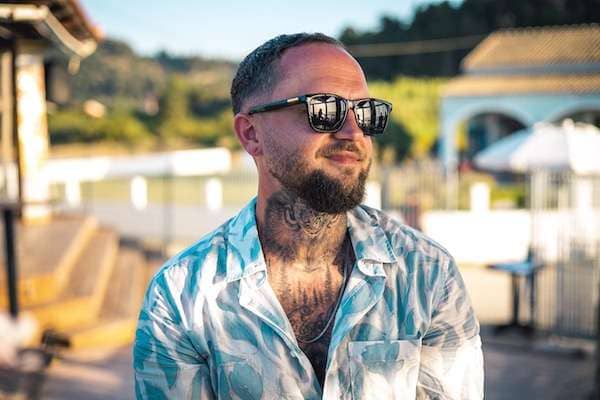 Überzeug dich selbst
Convince yourself
Fotograf aus Weiden Regensburg Bayreuth Amberg München Hamburg Berlin Köln Oberpfalz Bayern Fashion Portrait Lifestyle Wedding Hochzeit Peoplefotografie Hochzeitsfotografie Fashionfotografie Lifestylefotografie
Thomas Scheck Photography
Copyright by Thomas Scheck on all content. Do not use without permission.